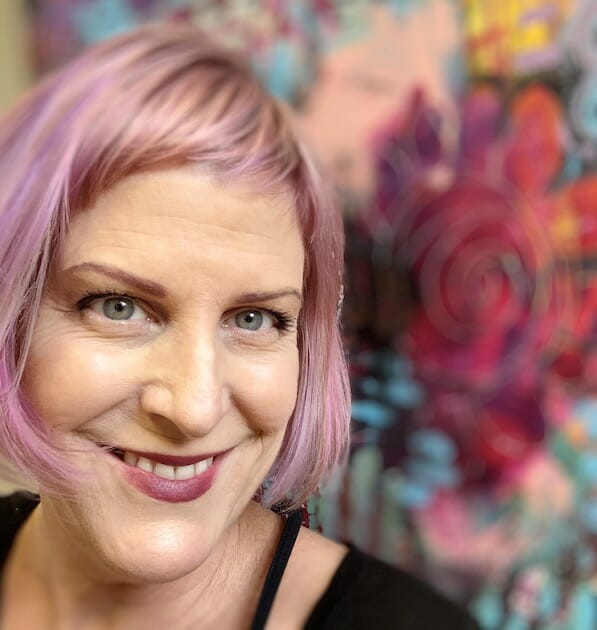 Kecia Deveney: Master and Mentor
Redwood City, California, USA
Gold Coast, Queensland, Australia

Kecia Deveney is a published mixed media artist, instructor and world traveler, living at the Jersey Shore. As a Mixed Media Artist, her eclectic style can be seen in fabric and textiles, jewelry design, sculpture-work and painting. Creating is pivotal to Kecia and becomes, for her, art therapy. Her imagination comes to life and allows her temporary reprieve from her role as a full time caregiver. Scouring flea markets, long forgotten treasures inspired her to transform them into something exciting and distinctive.
Her work is about ingenuity and playfulness. As an educator, it is important to Kecia to teach her students to look beyond being perfect, to be more involved in the ongoing process of creating and leave insecurities behind. Enhancing confidence being the ultimate achievement. Kecia's workshops are taught through out the United States and also at international venues as well.

John Creighton Petersen: Master and Mentor
Redwood City, California, USA

John Creighton Petersen is a lifelong resident of Seattle, Washington (USA). Although his degree is in photography, his vast knowledge of a variety of art mediums has led him to become a mixed media fusion artist.
Even as a child, John has always had an obsession with paper and everything that could be done with it- lettering, painting, collage and even bookmaking.  This passion for paper arts lead him into a variety of different fields along the way including printing and design. In high school he began making journals from old books that I kept sketches, ideas, clippings, and my day to day adventures in which naturally led me into the altered arts- and three shelves of books!  Along the way John a few more "obsessions" including calligraphy, beading, and rubber stamping.  All of these creative endeavors are combined into creating artwork which fuses these mediums into mixed media works.  You can find some of John's inspirational artwork with these professional affiliations: Creative Ambassador for Finnabair, Prima Marketing Inc. Educator, Educator for Tsukineko and Imagine, "The ICE Prince" with ICE Resin To view his complete professional working experience, visit his LinkedIn Profile.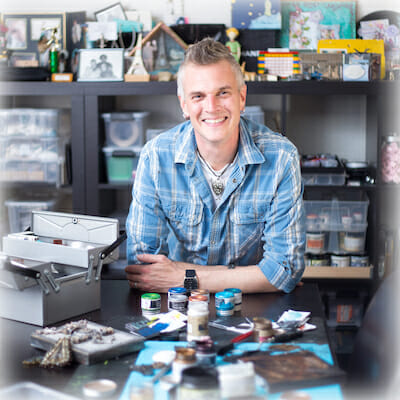 Andrea Matus: Master and Mentor
Redwood City, California, USA
Gold Coast, Queensland, Australia
Maui, Hawaii, USA
Andrea Matus is a visual artist living in Vancouver BC who exhibits as well as teaches her unique combination of painting, collage, assemblage and sculpture throughout the world with collectors in Canada, USA, Europe and Australia.
In her art, Matus creates powerful visual statements of the role of women in both history and mythology. Through her culling of images from contemporary sources, historic iconography, travels and original designs, a sense of surreal worlds is evoked. Combining colour, symbolism and ornamentation: each motif is a transport to a different time, place and culture. Through her process, discordant shapes and designs are manipulated to find harmony where at first there seems none. A part of the human experience is created when these collections form new narratives and meanings.
The improvisational nature of collage coupled with the very deliberate method of painting creates a balance of spontaneity and premeditation in her work. Always interested in the pushing the boundaries of how different materials can be combined, Matus is forever experimenting with alternate ways of using contemporary materials, most recently materialized in her series of Optical Collages.
Scott Stabile - Mentor
Redwood City, California, USA
Gold Coast, Queensland, Australia

About fifteen years ago, a friend asked me what I wanted to do with my life. I told him I wanted to spread as much love as possible. My answer's still the same.
I know life isn't always a party. It's often hard, sometimes brutal. My parents were shot to death when I was fourteen. My brother OD'd on heroin nine years later. I grew up around a lot of addiction, dysfunction and tragedy. And with too much shame over the fact that I was gay. I hid my pain, and I hid my truth. Not anymore.
We all have our stories. We all have our pain. I've come to believe the only way to have a chance at healing our wounds is to be honest about them. Brave and willing enough to face them. The healing part may be out of our hands, but the brave and honest part is certainly within our power. And it changes everything. 
For me, love supports it all. ALL OF IT. Love is the base note for everything good—compassion, forgiveness, kindness, authenticity—and choices made from love can only serve ourselves and our world positively. Love's got the power.
I've been fortunate enough to publish some books and write a movie and be a part of a supportive and wonderful social media community also committed to looking at their lives honestly and through the all-forgiving lens of love.
I've finally started doing what I want to be doing with my life—as I told my friend, spreading as much love as possible. Any which way I can do it.
I hope you'll join me.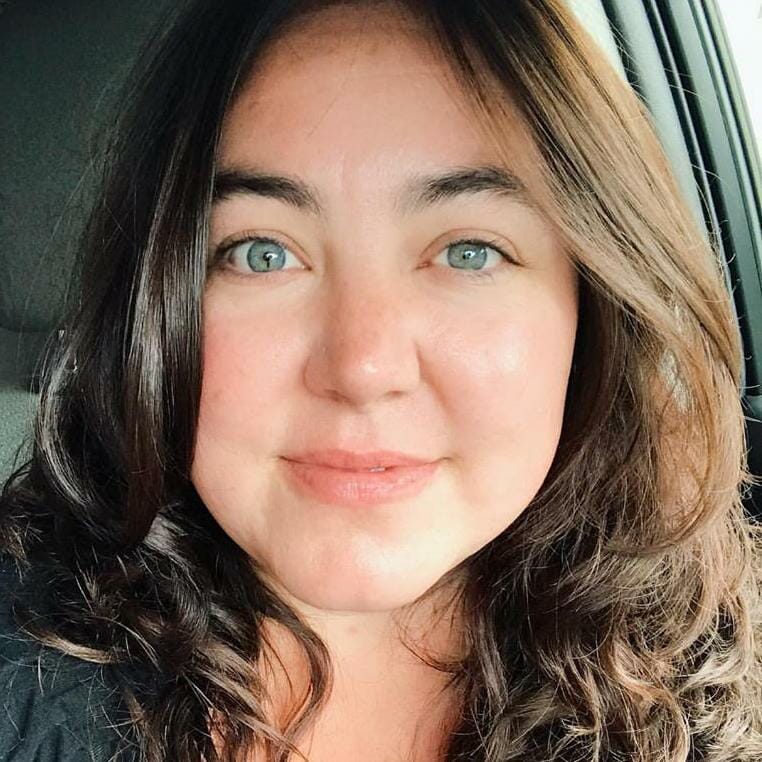 Abby Kojola: Mentor
Redwood City, California, USA
Abby builds beautiful, affordable, custom WordPress websites, including sales pages and eCourses.  She offers graphic design, business coaching, social media and email marketing support to her website clients.  Many of her long time clients are therapists, authors, artists, acupuncturists, yogis, bodyworkers, and makers of healthy, natural, wellness-enhancing products.
Abby's areas of expertise are web design, social media, email marketing, and enhanced web presence. She creates websites and marketing materials that express the essence, spirit, and heart of each business/business owner.
Abby strives to lead by example in working joyfully and living an abundant & fulfilled life.
Top Skills & Traits: Creative, Curious, Quick, Intuitive, Interested, Honest, Kind, Expressive, and Persistent.
Results: Happy, satisfied clients that keep coming back for more!
Vicky Phelps: Educator
Gold Coast, Queensland, Australia
Vicky Phelps is a self taught painter who from childhood had a love of doodling, sketching and a passion for books. Vicky takes great joy in working in numerous art journals on a daily basis, the more quirky the better and finds the lack of boundaries very relaxing.
After 20 years of travelling teaching Folk Art and Decorative Painting in Australia and overseas, resigned to have a change of direction, running a large a farmer based conservation group out west  NSW, a very different and challenging position that worked well combined with her farming family. After retiring from this position she became increasingly interested in mixed media, doing workshops with many international mixed media artist and now incorporates metal etching, polymer clay, resin, painting techniques and embellishments on many surfaces.
Previous experience includes many articles published in Folk Art and Decorative Painting magazine, designs for wedding invitations, participated in joint and individual exhibitions, a registered teacher with Chroma Australia TAPP program and her life motto is, never stop learning and sharing.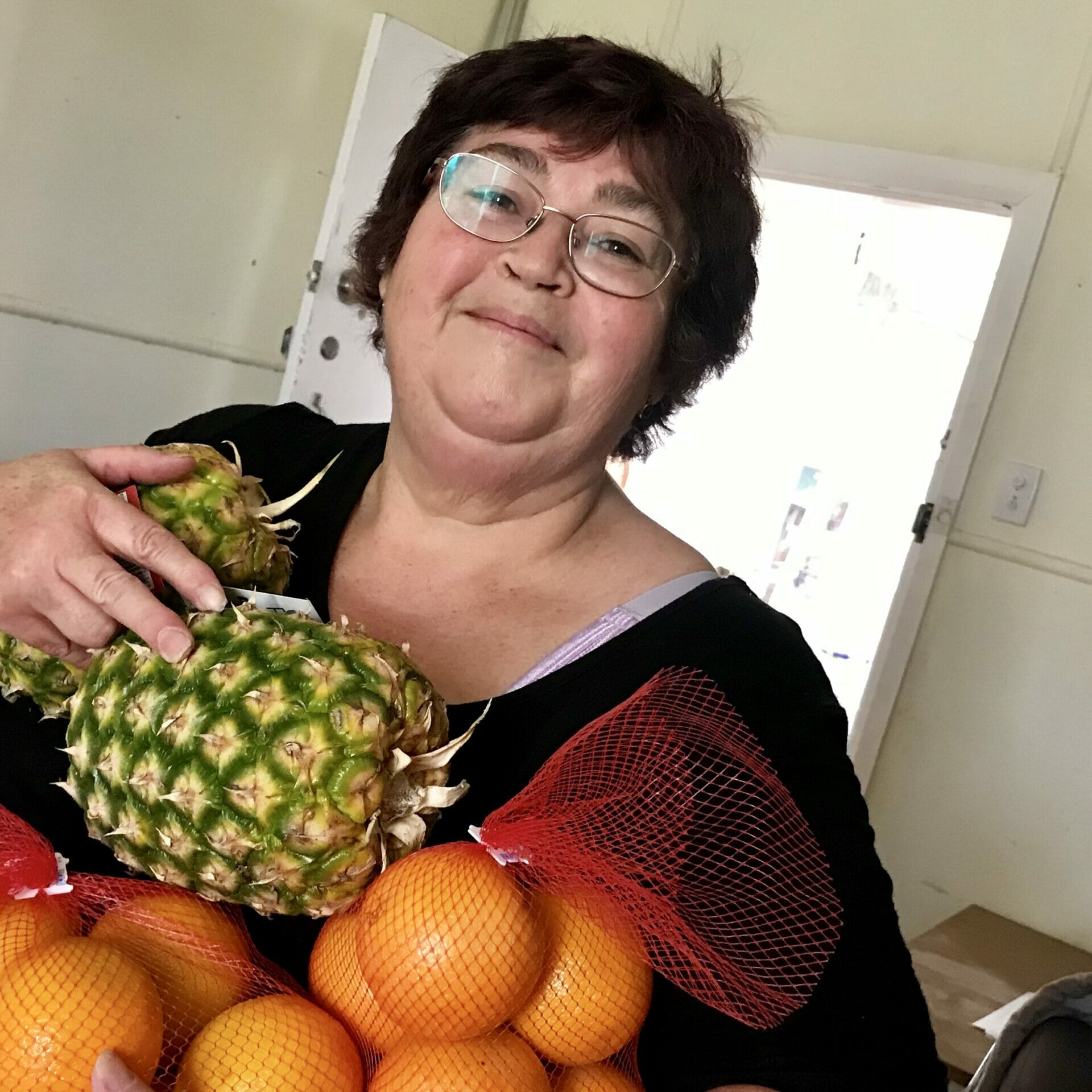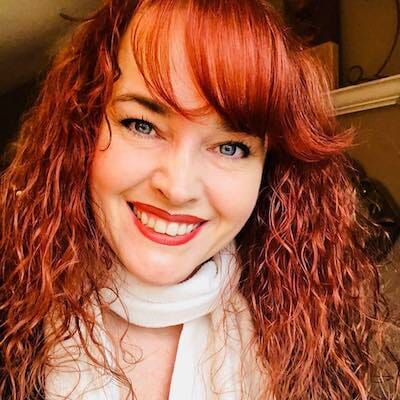 Jennifer Cahoon: Educator
Redwood City, California, USA
Jennifer Gillooly Cahoon is a self-taught painter who resigned from teaching after nearly two decades to open up an art center in her home state called HeARTspot Art Center and Gallery. She has worked with a large variety of age groups and backgrounds, crafting workshops for local artists and those who identify as "non-artists" alike in a wide variety of media. She believes that providing people with the tools to feel confident using visual arts as a way to express themselves can equip them to find calm and happiness in our hectic, stress-filled world.
In her first year of business, she received the Best Gallery in RI award in the ProJo Reader's Choice Awards. Her artwork is collected internationally, has been exhibited and sold widely in the New England area, and has been featured nationwide in places such as the National Institute of Health, the Mayo Clinic, the Broad Institute, at Harvard Medical School where she was invited to speak, and on CBS Sunday Morning via her Beyond the Diagnosis art work.
Roann Mathias: Educator
Redwood City, California, USA
Roann Mathias is a calligrapher with 20 years of teaching experience. For over 25 years she designed greeting cards and calendars for Conception Abbey's Printery House. She teaches calligraphy and mixed media workshops throughout the US and Canada.  Her work has been published in Somerset Studio Magazine, Letter Arts Review and exhibited nationally. Cloth Paper Scissors magazine chose her as the 2012 Artisan of the Year in Art Journaling and Bookmaking. She was on the faculty of three international calligraphy conferences. Recently, Roann received an MFA in fine arts.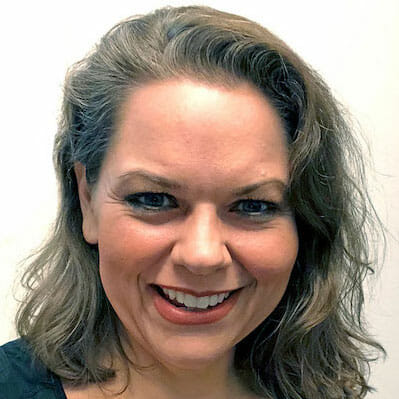 Gwen LaFleur - Educator
Redwood City, California, USA

"I need to express myself and to find a channel for my joys, my fears, my frustrations, my successes, and my love. I'm also passionately curious – I want to know what will happen if…? Creating allows me to channel all of those emotions and my curiosity into something productive that gives me a sense of fulllment and also allows me to make a mark in the world, share my creations, and teach others."
Rochelle Gaukell - Educator
Redwood City, California, USA

"My passion for what I create began when I discovered a beautiful collection of photos from my grandmother's life (both as a child and adult). I didn't want to hide them away in a photo album and forget about them, so I began creating jewelry with the photos so that they could be forever keepsakes for myself and my children as they are passed down from generation to generation. I enjoy creating with someone's photo for a custom piece made to be loved for years to come.
Inspiration for my jewelry and art comes from old photos, ephemera, and religious relics. My art tends to take on an old world feel from times long ago."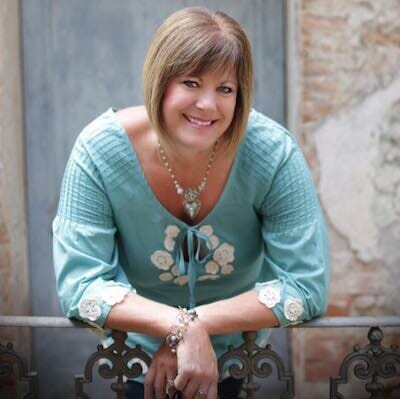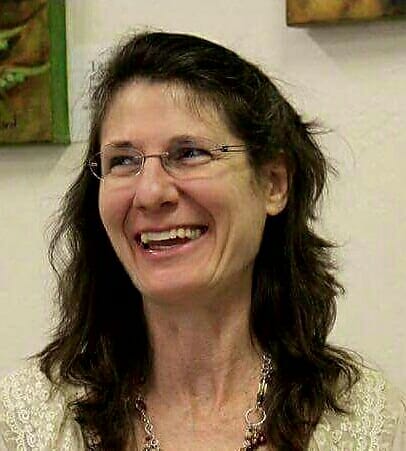 Lorra Lee Rose - Educator
Redwood City, California, USA
Lorra Lee Rose's journey started in 1986. With feathers as her chosen medium, she has cultivated a network of pet owners and aviaries who gather the molted, natural color feathers. Birds shed a small handful of feathers per season, seriously restricting the supply and thus requiring years of patience and preparation. Self taught, and a recipient of numerous awards, private commissions, showings at art festivals, galleries and exhibits in museums, Lorra Lee has maintained a flourishing career as a prolific artist.