You are invited to join us on the glorious Gold Coast for Australia's Mixed Media Event : 2020 Intrigues by the Sea.   Straight from the USA and Canada, you will meet and create with leading artists who are Masters in their field.  They will be joined by select elite Australian artists.
The Art is You Movement has been changing the lives of artists since 2005 and we are excited to return to the Gold Coast in 2020.  
"The transcendent power of art, and creativity, is nothing new to me. I find few things as cathartic as emptying my emotions onto the page through writing. And few things as inspiring as witnessing an artist commit to their art with rawness and truth. Wild creativity lives within us all. Whether or not we play with it, whether or not we use our creative gifts to make art, only requires choosing to do so." – International Author and Speaker: Scott Stabile.
Your exclusive and carefully curated experience has been designed by Creator and Designer, Sallianne McClelland in close consultation with the artists.  This experience invites beginners through to more experienced artists and makers to truly immerse themselves into an environment that is open, accepting and inspiring.
"There is simply no other event like it" – Alumni

Mantra Legends Hotel
25 Laycock Street
Surfers Paradise, QLD  4217

Dates: August 22-30, 2020**

Commencing: 9:30am on Wednesday 26 August 2020
Concluding: 6:00pm on Sunday 30 August, 2020

Pre event experiences will commence Saturday August 22 and will include cultural, flora and fauna tours and workshops.
Your Experience:
A full immersion experience with International & Local elite artists.
Start your mornings with Inspirational, self-help writer, and speaker – Scott Stabile.

Dive deep daily into six inspiring hours of Studio Session with your artist of choice.

Relax and delight in delicious, bountiful and nutritious luncheons with your creative collective.

Be spoiled with spontaneous snack attack moments each day.
Engage in exclusive Eat Cake Creator Evenings.*
Relax in our Private lounge area.
Exclusive access to onsite artist store.
Community Art Project.
Daily art giveaways.
Event Bag and Tag.
Take a Breath:
Stay  in the luxuriously appointed guest rooms or a suite with views across the ocean, hinterland or night lights of Surfers Paradise.
Relax poolside with a refreshing drink at Tales Bar.
Enjoy a workout in the gym or a walk along the beach, then hit the steam room or sauna for a little relaxation and rejuvenation.
Whether you are a beginner or a seasoned professional artist, it is always inspiring to have a mix of skills and people who are passionate about various mediums for creating along with those who want to try their hand at something new. 

Experience: $199.00 per day* – Early Bird Rate
All payments will be made online through our Event Store.
You will be invited to set up an account so you may add additional days or events at leisure. 
Payment plans will be available for those artists wishing to attend for three or more days.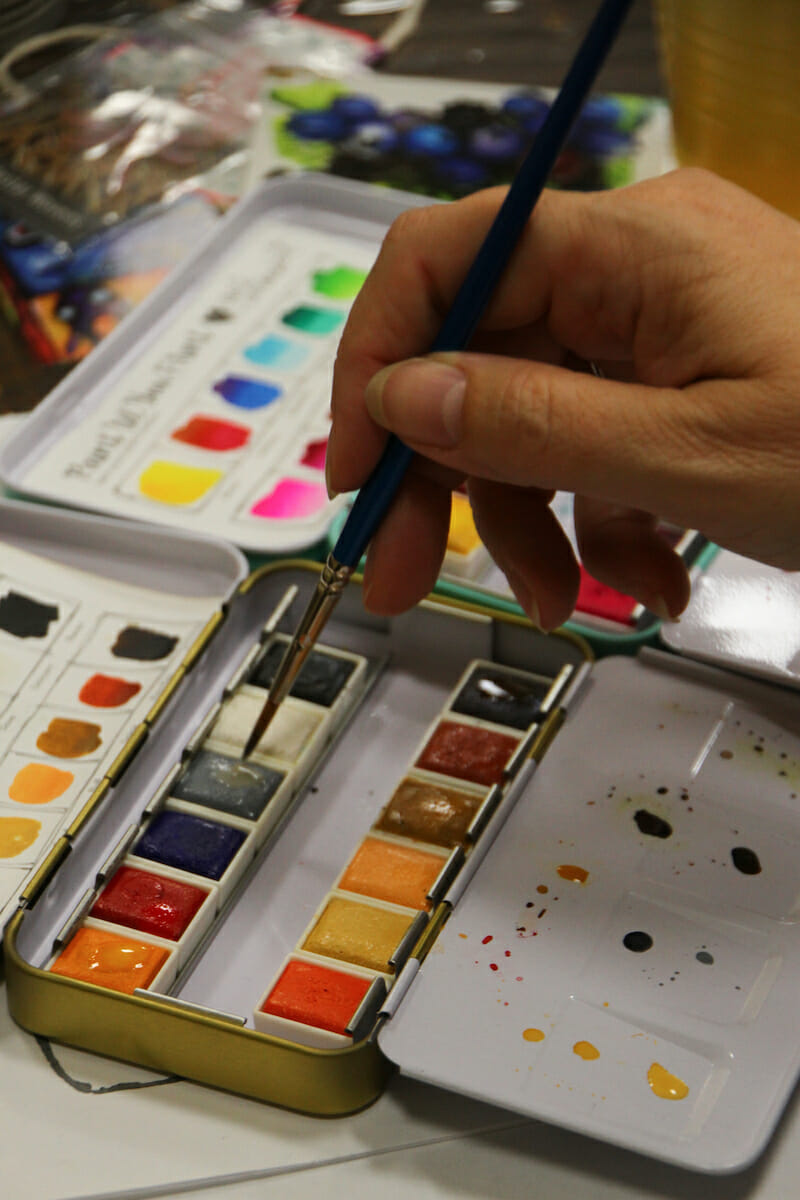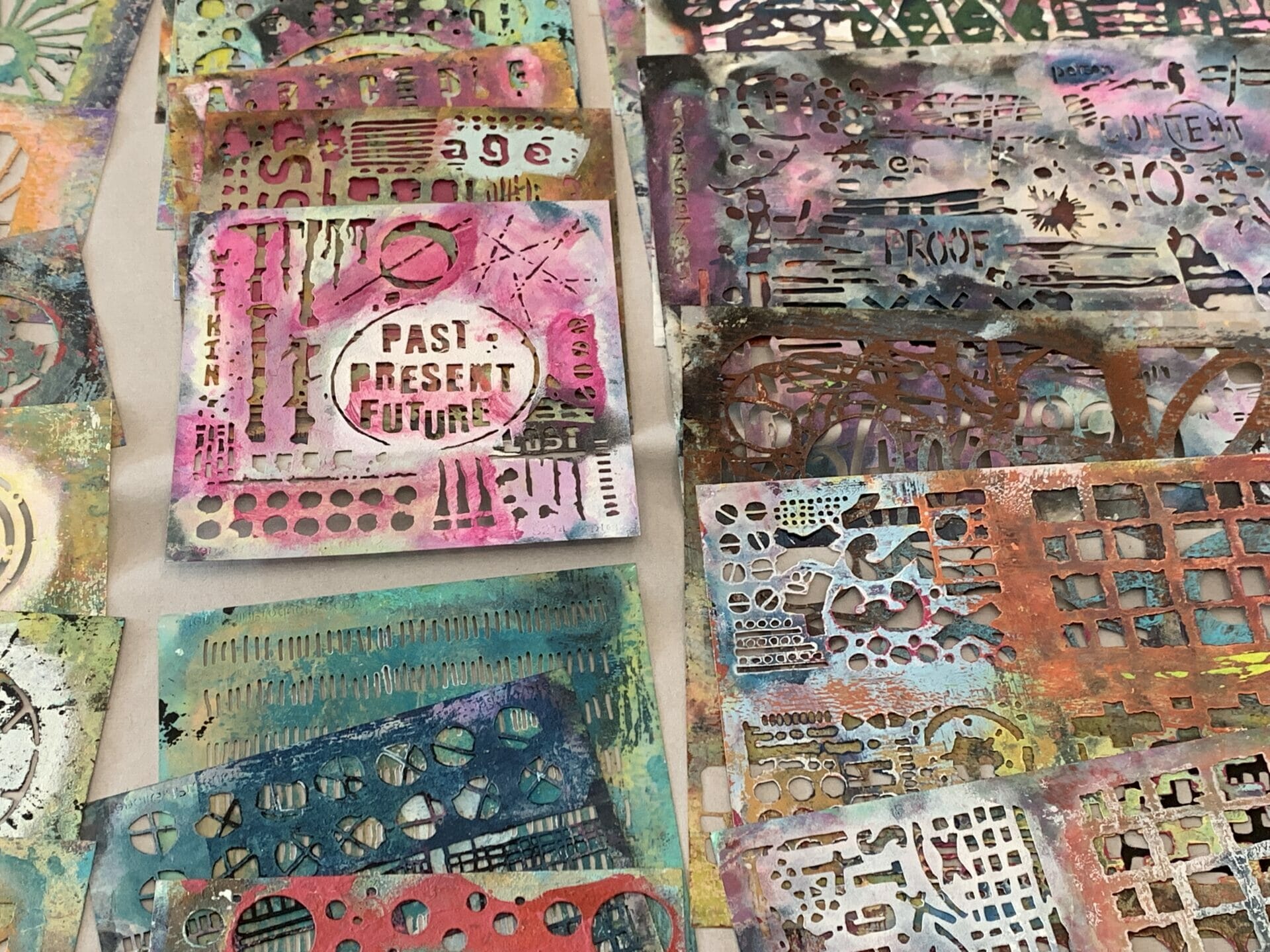 *Fee does not include pre event experiences, evening events. kit fee, airfares, ground transfers, accommodation, travel insurance. Please review cancellation policy below and consider taking out travel insurance. 

In 2020 you will have the opportunity to experience an immersive two day workshop (Wednesday & Thursday) with an artist of choice followed by a weekend of single day (6hr) and evening (3hr) workshops.
For those wishing to truly experience Australia and the Gold Coast, we are arranging a series of experiences and workshops which will include connecting with local wildlife, creating with some of our local indigenous artists and learning about the history of the Yugambeh People, the traditional owners of the land on which we will meet.
Join leading international artists Michael deMeng (Vancouver, Canada), Kecia Deveney (New Jersey, USA), Andrea Matus deMeng (Vancouver, Canada) and our Ambassador of Love – Scott Stabile (Michigan, USA).  Joining our US friends will be several Australian Educators artists: Peta Burrows and Vicky Phelps (NSW), Sandee Harris and Rico (QLD)
Mantra Legends Hotel unlocks sun, surf, sand and the very best the Gold Coast has to offer. Located just 100m from the beach, your Surfers Paradise accommodation is just a short walk to the bustling shopping hub and the famous nightlife of the Gold Coast. You'll also be just 30 minutes from the Gold Coast Airport, 90 minutes from Brisbane and 200 metres from the Surfers Paradise Transit Centre.
PLEASE BOOK EARLY: Attendees must secure their own accommodation. Please call direct or Email Wendy in Reservations.
2020 Mantra Legends Booking Form
Event Rate:
Available from Saturday 22 – Monday 31 August 2020. 
Rates starting at AUD120
Phone: 07 5588 7888
Booking Code: EAT CAKE CREATE

Facilities include:
Room Service, Restaurants and Bar
Child minding (fee applies)
24-hour reception
Daily housekeeping service
Laundry Facilities
Lagoon style pool
Fully equipped gymnasium
Sauna and Steam room
Secure undercover car parking (fee applies)
Mantra Legends Cancellation Clause
Cancellations made up to 14 days prior to arrival incur a loss of $200.00 deposit paid per room, or the total booking value if less than $200.00.
Cancellations made within 14 days prior to arrival are subject to a 100% cancellation fee. No shows and cancellations after check in – will be subject to a 100% cancellation fee, however if after arrival clients are dissatisfied with any aspect of their accommodation & decide to terminate their stay, the amount to be refunded, if any is at the discretion of the property management.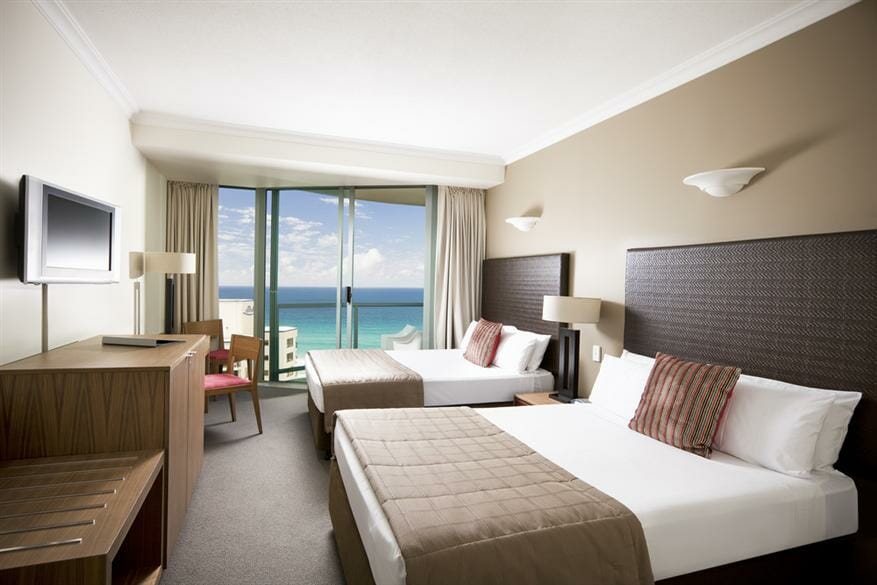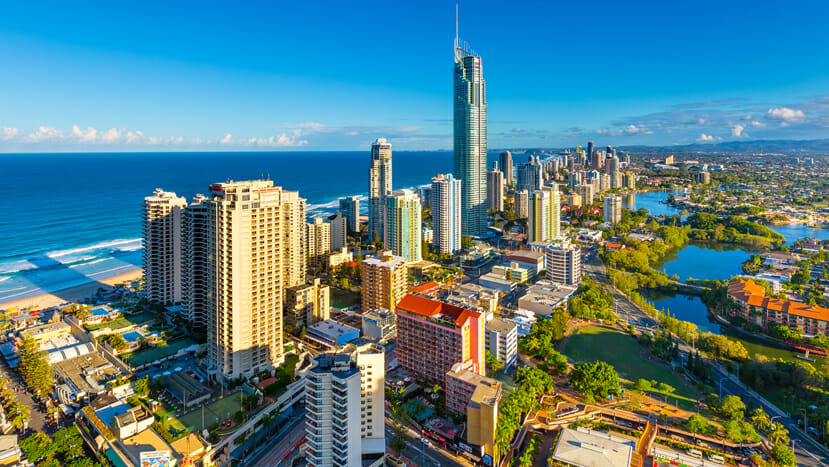 Travel:
The Gold Coast Airport is located at the south end of the Gold Coast and located approximately 20kms from Surfers Paradise.
If you would like any support or advice about your air travel, contact our preferred agent: Emily Soutter via email.  While Emily is based in Sydney, she has vast experience with travel to Gold Coast and is able to assist no matter where you live.
We also recommend you take out travel insurance. You can purchase Travel insurance through Flight Centre at the time of booking your flight or through suppliers such as Australia Post.
Taxis: Fares start at $2.17/km For more information visit Surfside Buslines or Gold Coast Cabs .
The G:Link means you are able to take a tram to your favourite destination along the coast easily. $10 per card, $3.38 per ride.
If you wish to use public transport from the airport: 
Take the Translink 777 Coach to Broadbeach South
Take the G link to Surfers Paradise Station (4th stop)  
Walk to Mantra is one block down from Tram.
Download the TRANSlink App
Car Rentals: If you'd like to rent a car, large car rental agencies have offices at the airport. You may also like to try a service like Car Rental Buddy to compare prices.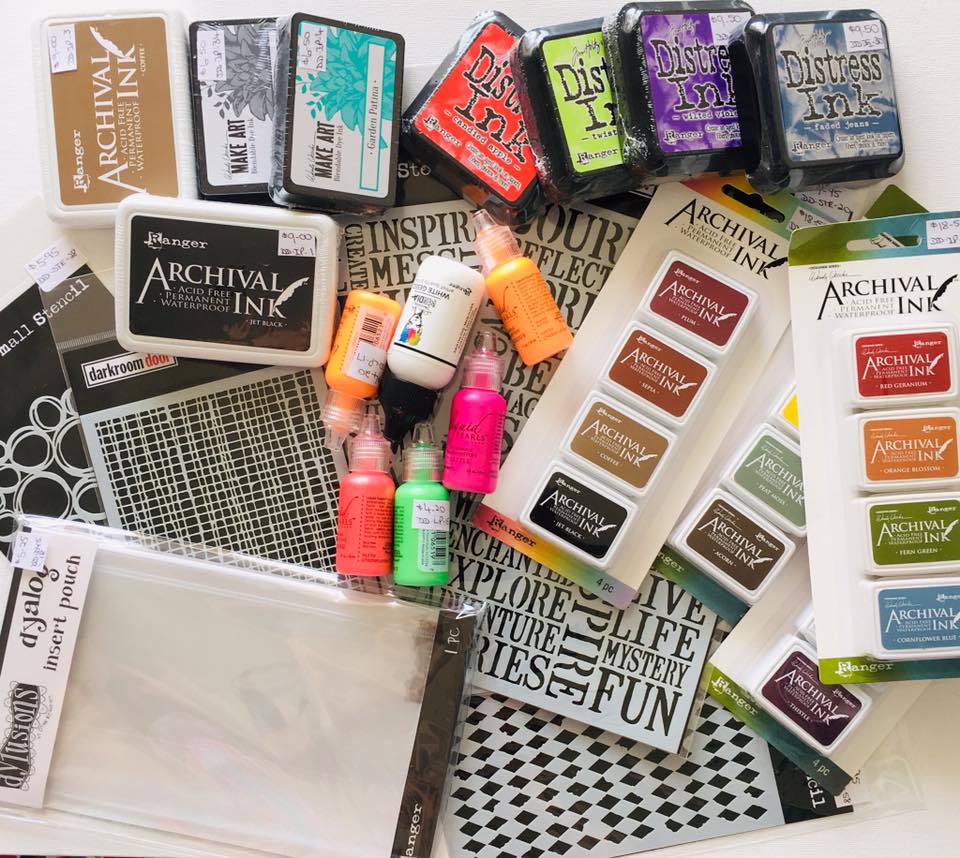 Lorna Blue:
If you're a creative person looking for stamping / art journaling / scrapbooking / card making / mixed media supplies or someone who wants gorgeous gifts then this is the store for you.
Lorna Blue's ever expanding product range include unmounted stamps (both clear and cling), Stencils, Mixed Media supplies, EZ Mount, Archival Ink Pads, Perfect Pearls, brads, flowers and much, much more. Not to forget Darkroom Door stamps & stencils, Ranger Archival ink pads, Tim Holtz Distress Inks, Carabelle stamps, Rubber Moon stamps, Penny Black stamps & Prima.
The Lorna Blue Studio Onsite store will have a variety of products and tools for your perusal and purchase.
If there is something specific you would like to see at the store in August, please contact Helen
Cancellation Policy:
We know that situations can sometimes arise causing a change to your plans. It is not possible for us  to favour an individual situation or circumstance over another, so we must maintain a standard business policy for all and with no exceptions.
45 Days or More prior: Full refund of what has been paid, less AUD200.
45 Days or less: There are no full refunds unless your spot can be filled. AUD100 cancellation administration fee will apply if we are able to fill your spot.