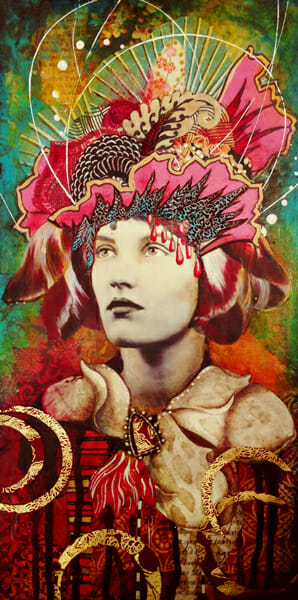 Intrigues by the Sea
You are invited to join us on the glorious Gold Coast for Australia's Mixed Media Event : 2020 Intrigues by the Sea.   Straight from the USA and Canada, you will meet and create with leading artists who are Masters in their field.  They will be joined by select elite Australian artists.
The Art is You Movement has been changing the lives of artists since 2005 and we are excited to return to the Gold Coast in 2020.  
"The transcendent power of art, and creativity, is nothing new to me. I find few things as cathartic as emptying my emotions onto the page through writing. And few things as inspiring as witnessing an artist commit to their art with rawness and truth. Wild creativity lives within us all. Whether or not we play with it, whether or not we use our creative gifts to make art, only requires choosing to do so." – International Author and Speaker: Scott Stabile.
Your exclusive and carefully curated experience has been designed by Creator and Designer, Sallianne McClelland in close consultation with the artists.  This experience invites beginners through to more experienced artists and makers to truly immerse themselves into an environment that is open, accepting and inspiring.
"There is simply no other event like it" – Alumni
Join our Facebook Group & and e-news.